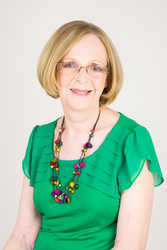 My name is Bev Kuster. I am committed to providing Counselling, Psychotherapy and Professional Supervision in a safe, confidential and non-judgemental environment. I firmly believe to have positive therapeutic outcomes it is important to have a trusting relationship between client and counsellor.
I work with families, children, youth, couples and adults, individually and in group settings. When working with families I provide an atmosphere where each member feels they are able to express their feelings and be listened to. I assist  family members to gain skills and strategies, to enable them to build a better relationship with each other.
In children's sessions I use a variety of Media and Activities such as worksheets, art and play therapy to enable them to effectively communicate their feelings. I teach children skills and strategies to promote a healthy life style.
I have been a couple therapist for many years and  understand the needs of couples who are facing difficulties in their relationships. I did my training as a couple therapist at Relationship Australia
Everyone is unique and we re respond differently.  I therefore adopt therapeutic approaches suitable for the differing needs of my clients.  Ultimately, my aim for all my clients is that they will eventually be able to be their own counsellor.
I run parenting and corporate workshops and seminars. I also work with Education Facilities, Business, Clubs and Parents who would benefit from Mediation.   I also offer Telephone and Skype Counselling and Supervision.
Qualifications and Accreditations.
I am a registered Psychotherapist, Counsellor and Supervisor and I am bound by Australian Counselling Association (ACA) and ACA College of Supervisors Ethicial Guidelines and Code of Ethics. I have over 25 years experience in education and counselling, working with individuals, couples, families, adolescents and children facing a wide range of issues including anxiety, anger, depression, trauma, school refusal, self-esteem, parenting and relationship difficulties to name a few. I have worked with a range of primary and secondary schools and have been involed in community work both in both Queensland and Victoria.
I have a Bachelor of Education, Post Graduate Diploma in Arts (Leadership), Master of Counselling, Graduate Diploma in Counselling, Post Graduate Diploma in Psychotherapy and Counselling, Accredited Supervisor, Certificate in Children and Adolescent Counselling, Certificate in Group Facilitation, Certificate in Family Therapy, Certificate in Couple Counselling, Accredited Mental Health Trainer,   Accredited Meditation Teacher and Accredited to present Cool Kids Program. I am also Accredited Conflict & Dispute Mediator
I have had extensive training and experience over the years in various therapies and techniques include Cognitive Behavioural Therapy (CBT) Choice Theory, Reality Therapy, Interactive Drawing Therapy, "Friends For Life" Program for children, Seasons Grief and Loss Program for both children and adults,  Play therapy and Critical Incident Management.
I am also a member of the ACA College of Supervisors and can provide formal or informal supervision for professions working in counselling, education or psychology.
Bev is  a registered –NDIS provider: Medibank Private Provider: Doctor's Choice Provider
BUPA provider